The Quaker Parrot (Myiopsitta monachus) is a beautiful South American bird from the Psittacidae family. Also known as Monk Parakeets, these popular caged birds are now naturalized on several continents, including many parts of the United States.
These green or blue-backed psittacines are relatively long-lived in both the wild and captivity, but just how long do Quaker Parrots live?
Quaker Parrots have a potential lifespan of 20 to 30 years. Their longevity depends on many factors, but captive birds with good attention and care, a varied diet, and large, clean housing are likely to live the longest.
In the wild, Quaker Parrots face many threats, including extreme weather, predators, and food scarcity. Of course, captive birds are at the mercy of their owners, and the species is susceptible to some common health issues like fatty liver disease and self-mutilation in some cases.
Would you like to learn more about the lifespan of the Quaker Parrot? Read along with us to learn how long these beautiful long-tailed parakeets can live.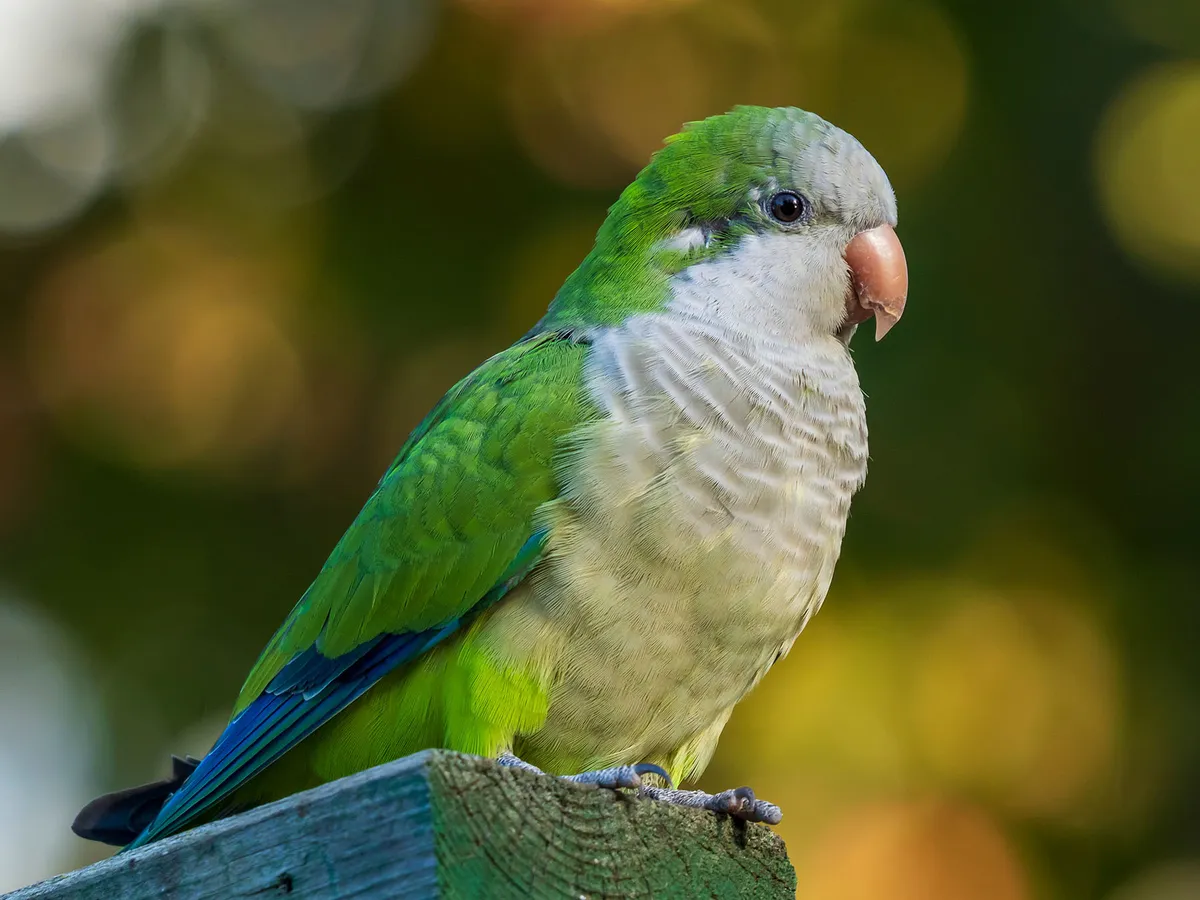 With good care, Quaker Parrots have the potential to live up to 30 years
How long do Quaker Parrots live in the wild?
Reliable data on how long Quaker Parrots live in the wild is hard to find. Wild birds in one banding study lived to at least six years, although the maximum lifespan of wild Quaker Parrots is around about 15 years.
Quaker Parrots face many threats in the wild, including predators and extreme weather events. Studies from their wild population in Argentina indicate that just over 80% of adults survive year on year while first-year birds have a survival rate of 61%.
Continue reading to learn how the wild Quaker Parrot's lifespan compares with captive birds.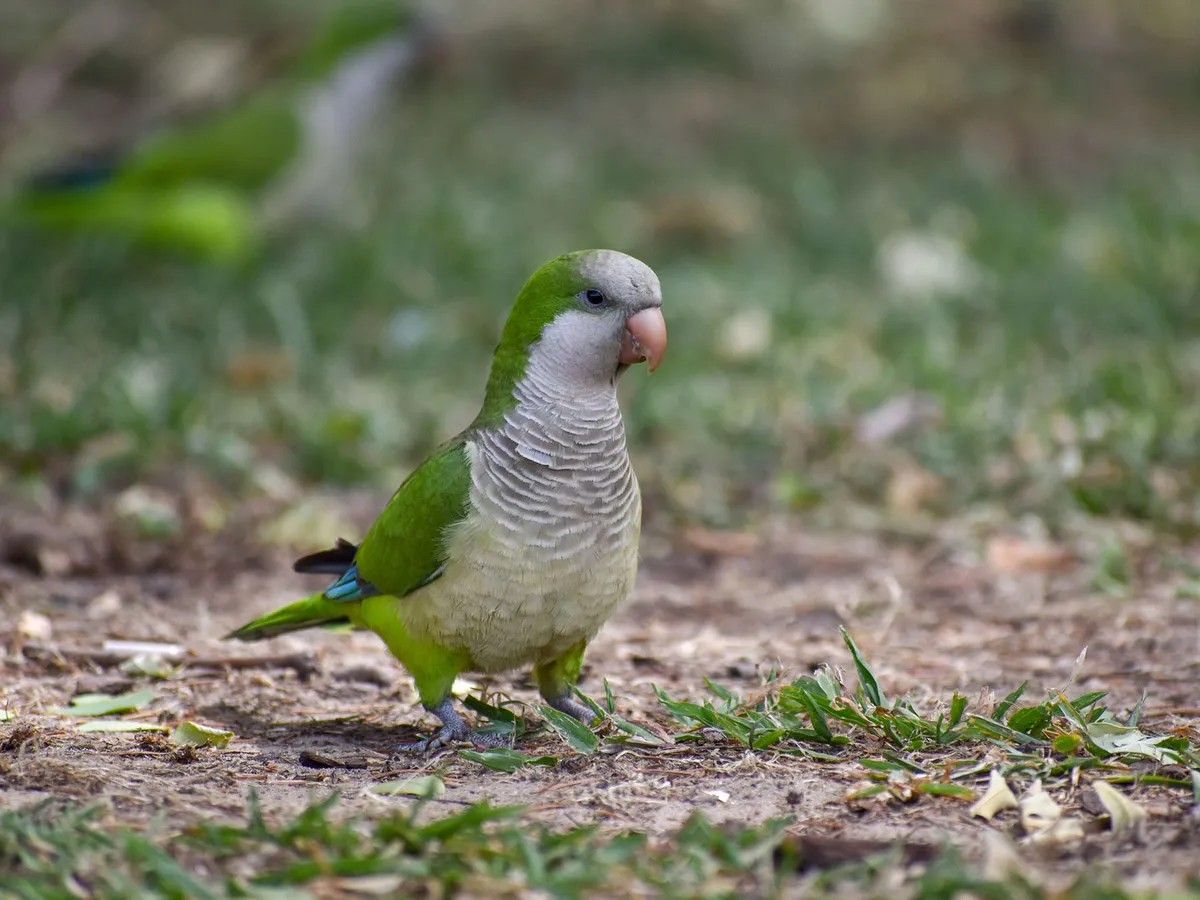 Also know as Monk parakeets, wild Quaker Parrots are generally thought to live for around fifteen years
How long do Quaker Parrots live in captivity?
Quaker Parrots can live for 20 to 30 years in captivity. Of course, not all birds will live that long, and the average is closer to 12 to 15 years.
With good care, Quaker Parrots can live much longer in captivity than in the wild. This is because pet birds are safe from bad weather, and most predators, and often have access to medical care.
Older birds that are no longer physically able to forage for themselves also benefit because they still have access to food, water, and shelter.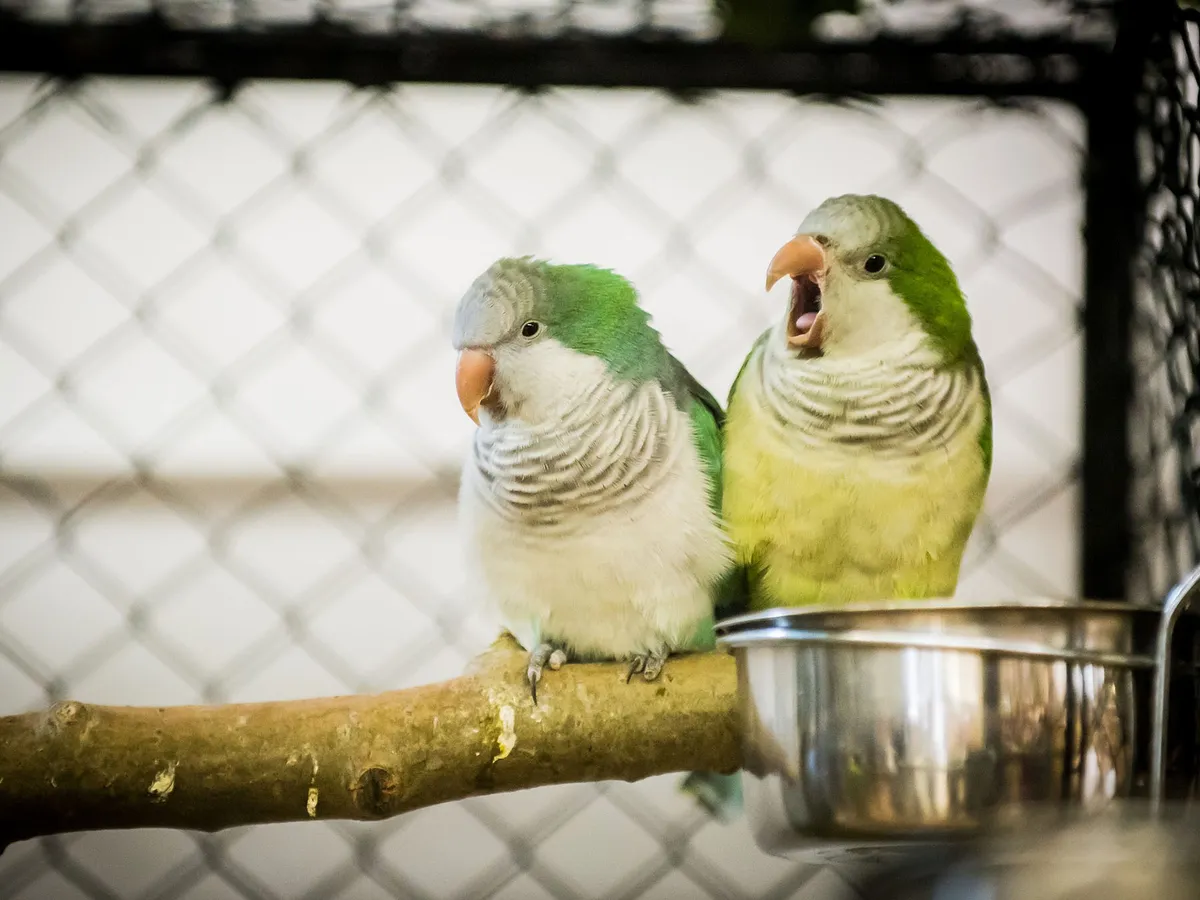 Captive Quaker Parrots can live up to thirty years of age
How do most Quaker Parrots die?
Many Quaker Parrots die in the egg or as hatchlings due to collapsing of their nest in windy conditions. These birds are unusual among parrots in that they build their own nests, rather than use existing cavities.
Most wild Quaker Parrots probably die from starvation after developing disease or injuries. Their fast metabolism makes recovery unlikely unless they are cared for to prevent starvation. In captivity, Quaker Parrots are prone to various illnesses, including fatty liver disease.
A seed-rich diet is the common cause of this illness which results in diarrhea, obesity, and abnormal beak growth. Quaker Parrots are also susceptible to mental health problems from neglect that can cause feather-plucking behavior and stress-related illness.
Quaker Parrots are also sensitive to many common human foods. Owners should avoid the following dangerous meals:
Chocolate
Avocado
Apple seeds
Onions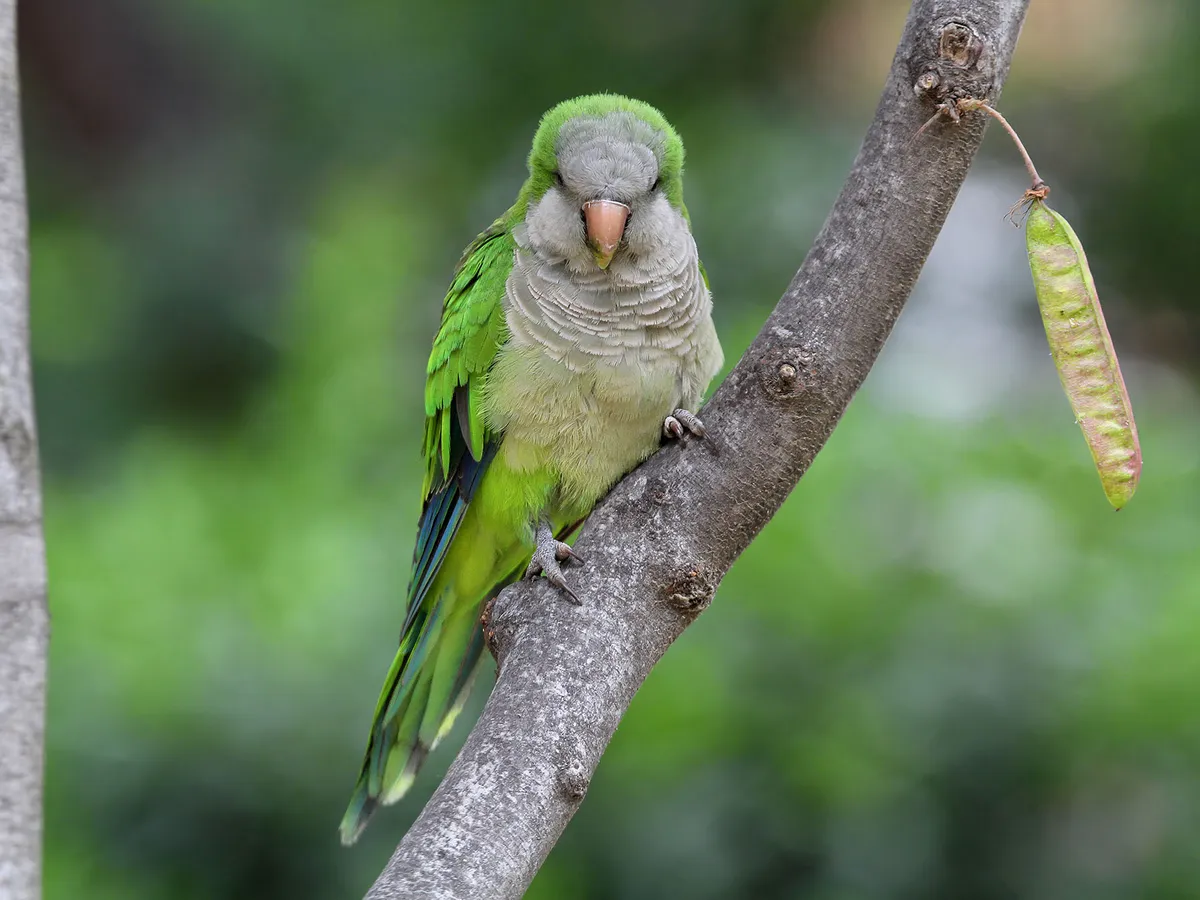 Captive Quaker Parrots are prone to fatty liver disease, particularly with a seed-rich diet
What is the life cycle of a Quaker Parrot?
Quaker Parrots begin their lives in a small white egg. They hatch after 24 to 28 days and first leave the nest when they are 40 to 50 days old. Some young birds return to the nest and remain with their parents for almost three months, but they will leave before the next breeding season begins.
Once independent, Quaker Parrots live in flocks and reach sexual maturity at two or three years old. Pairs form and mate in the spring to begin a new generation.
They live for over three decades, potentially producing a clutch of five eggs each year in the wild and as many as three clutches per year in captivity.
A pair of young Quaker Parrot chicks
What are the predators of Quaker Parrots?
Quaker Parrots are social birds, and their flocking behavior undoubtedly protects them from some predators. Nevertheless, these birds fall prey to a variety of predators both in their native South America and where they live in feral populations.
Quaker Parrot predators include birds of prey, carnivorous mammals like possums, and reptiles like snakes. In the United States, Cooper's Hawks and other bird-hunting raptors like falcons catch many feral Quaker Parrots. Domestic cats will also hunt and kill these popular caged birds.
How old is the oldest Quaker Parrot?
The oldest confirmed Quaker Parrot lived to 22.1 years. However, there are many unconfirmed reports of Quaker Parrots living over 40 years in captivity.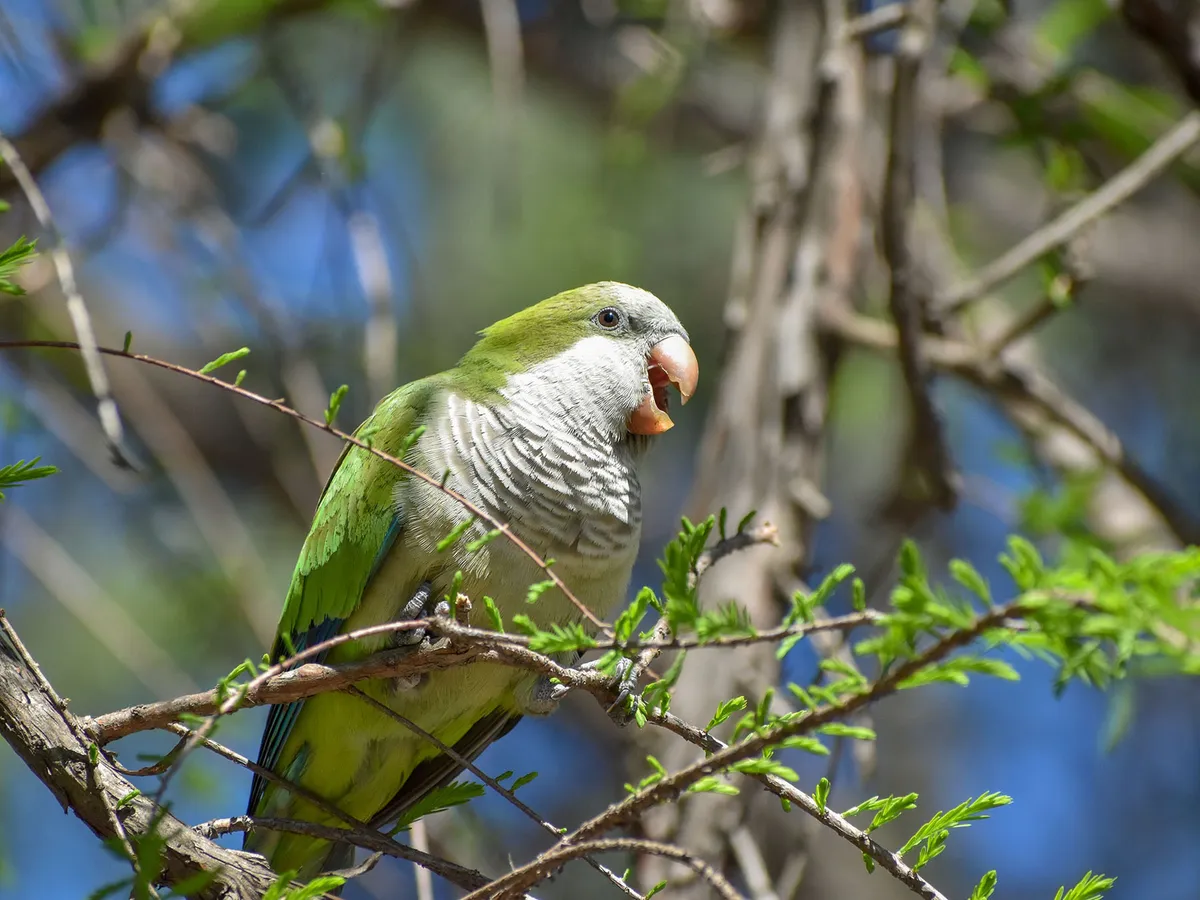 Many birds of prey target Monk Parakeets in the wild
How to Increase Quaker Parrot Lifespan
If you have a caged Quaker Parrot, you probably want your pet to live the longest and healthiest life possible. You can maximize your Quaker Parrot's lifespan by following these tips:
Provide captive Quaker Parrots with a clean, hygienic cage of at least 24 x 24 x 24 inches.
Quaker Parrots require a healthy balanced diet that includes commercial parrot foods, fruits, vegetables, nuts, and seeds.
Provide a constant source of clean, fresh water. It is good practice to provide more than one source of water. Replace the water each day.
Have your bird assessed each year by a qualified vet or whenever necessary.
Give your bird frequent attention and provide enrichment toys to keep it stimulated.
Allow your bird time outside of its cage on a daily basis. Keep your bid safe from marauding cats, dogs, and any dangerous objects or machines during this time.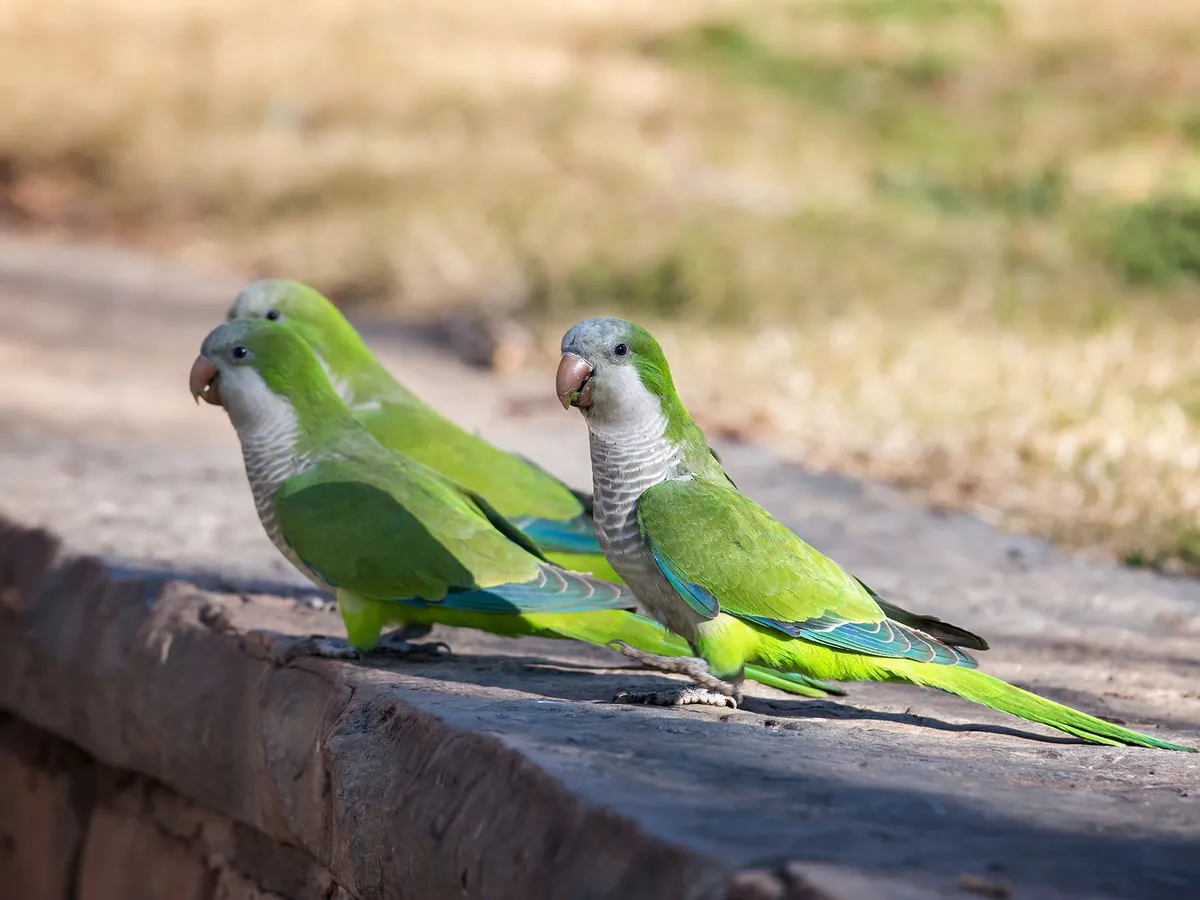 Three Quaker Parrots on the ground together
How long can Quaker Parrots live without food?
Adult Quaker Parrots have a fast metabolism and require frequent meals. They can only survive for about two days without food. Captive Quaker Parrots must be fed each day, and a diet of pellets and fresh foods is recommended. Remove any uneaten food at the end of the day.
These birds also require fresh water every day. They cannot survive for more than a few days without drinking, so owners should provide captive birds with more than one water source.
This 'insurance policy' is good practice in case their water spills out, is contaminated, or if a drinking bottle malfunctions.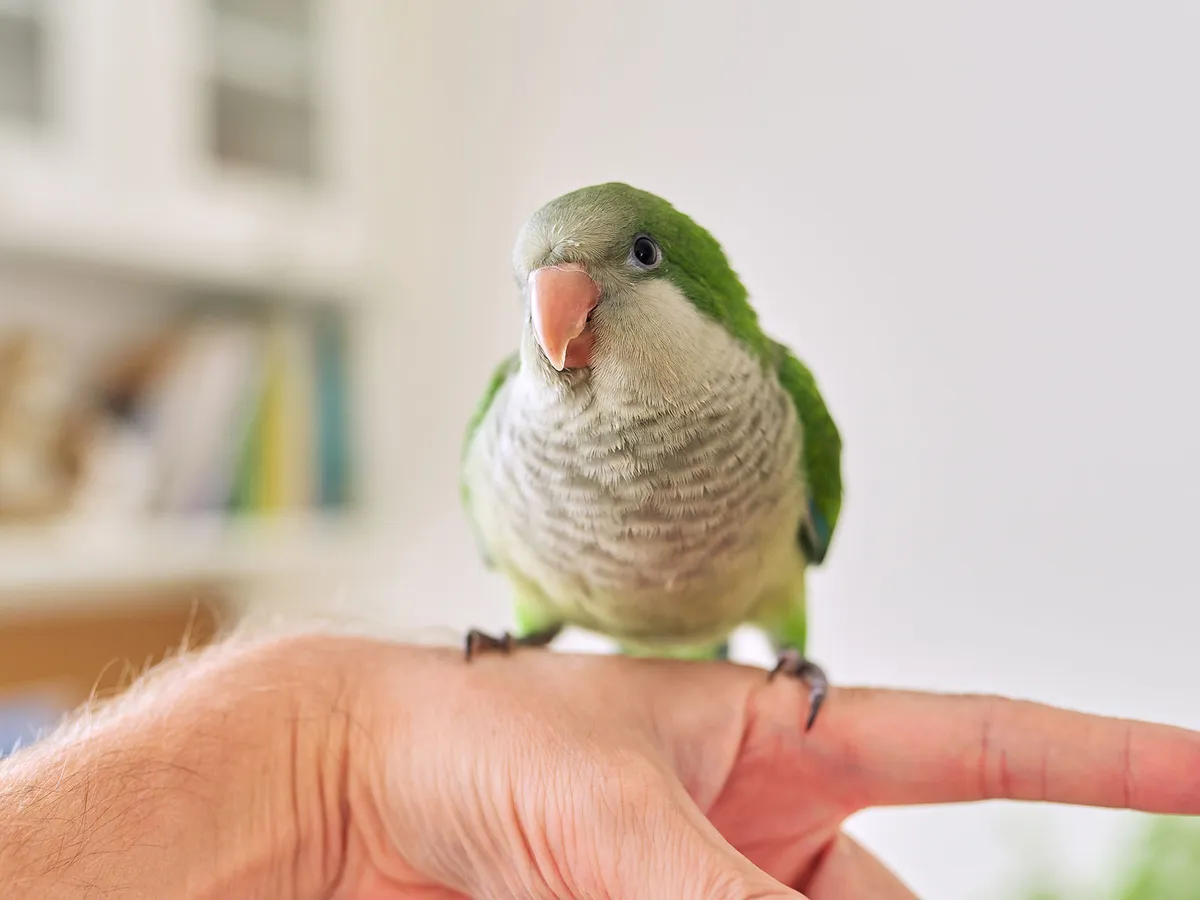 Quaker Parrots require fresh water every day
Are Quaker Parrots endangered?
Quaker Parrots are not threatened or endangered. Their official IUCN (International Union for Conservation of Nature) status is 'Least Concern'.
In fact, Quaker Parrot populations are increasing, both in their native range in South America and globally, as escaped and released pet birds gather to form feral colonies.