All birds
Learn about a specific type of bird
By family
Learn all about different bird families
Woodpeckers
Your complete guide on everything Woodpeckers
La Victoria (Alcudia)
Address:
Barrera de Muntanya, Carrer de García Lorca, Bonaire, Alcúdia, Raiguer, Balearic Islands, 07410, Spain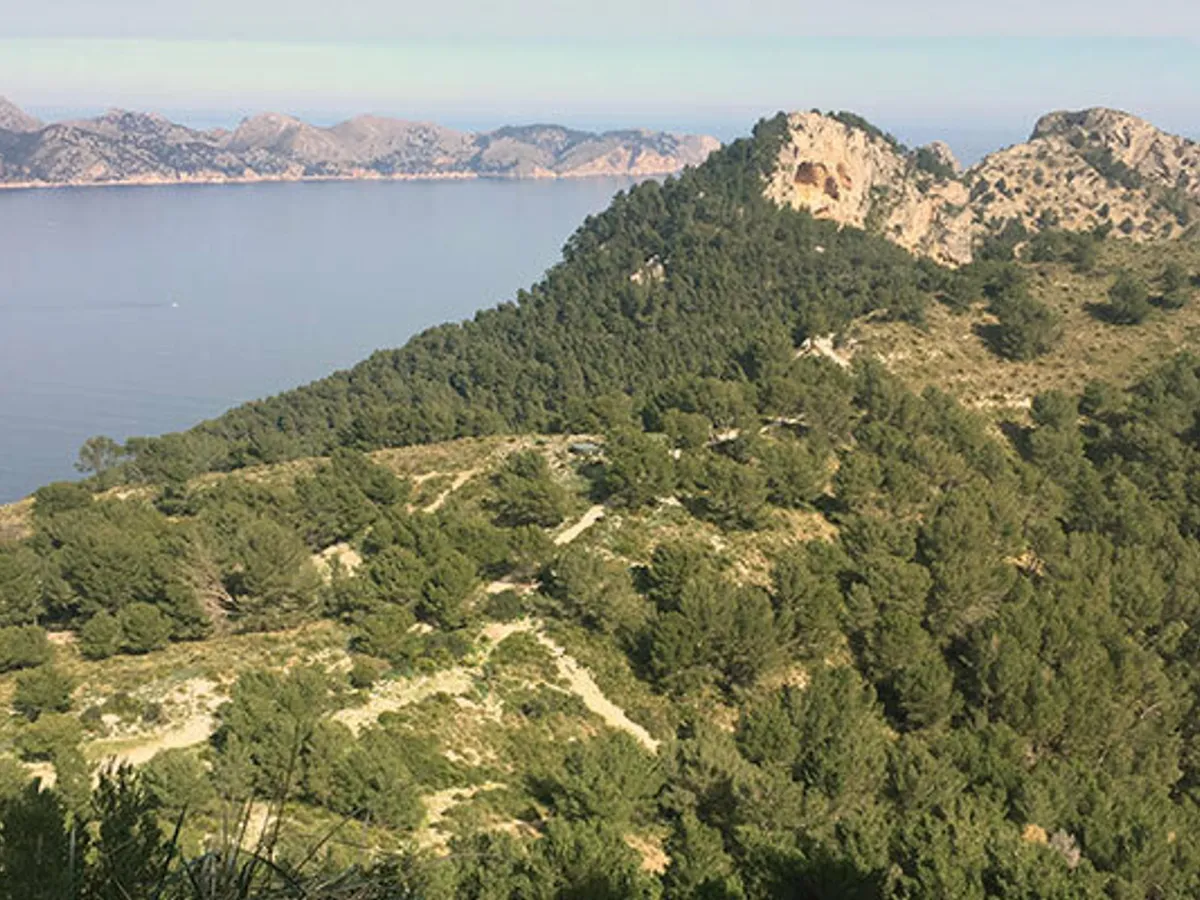 La Victoria sits high up on the Alcudia peninsula overlooking the Bay de Pollença and the Bay de Alcudia and close to a military zone. On the drive up you will go through El Mal Pas a series of coves all stunningly beautiful and some of the best on the Island. At the end of the drive, you reach the restaurant La Victoria where the walks start. You can climb to the Talaia de la Victoria (445m. high) or head off to Sa Penya Rotya but both routes offer amazing views with stunning coastal stretches.
In the lower parts of this mountainous woodland there is an abundance of the Balearic Crossbill, Firecrests and during the spring and summer breeding Nightingales, Spotted Flycatcher as well as a good few Wrynecks.
As you gain height you will find many warblers especially Sardinian as well as Blackcaps. Here though it is ideal to see Eleonora's Falcon, Booted Eagles, Ravens and Audioun's Gull. If you don't fancy the hike is still worthwhile as the drive-through El Mal Pas can have some good sightings from the various car parks such as Hoopoe, Cirl Bunting and numerous Serins. If you have lunch or a drink in the restaurant La Victoria get a table by the window as we have had great views of both Eleonora's Falcon and the Booted Eagle as well as numerous gulls.
Map of La Victoria (Alcudia)
Get the
best of Birdfact
Brighten up your inbox with our exclusive newsletter, enjoyed by thousands of people from around the world.
Signing you up to our newsletter...
© 2023 - Birdfact. All rights reserved. No part of this site may be reproduced without our written permission.